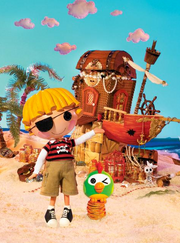 Patch's shiphouse is where Patch and his pet parrot reside. It is located on the coastline of Western Lalaloopsy Land.
The house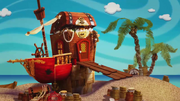 Patch's home is a ship cut in half with a giant treasure chest in the middle connecting the ship to a base. He hides his treasures in his home and lives on a beach. His parrot has its own giant cage.
Since Patch is a clutterbug, his house is very messy and he doesn't like to clean it up because he says it feels cozy.
Visitors
Media Appearances
Trivia
Video