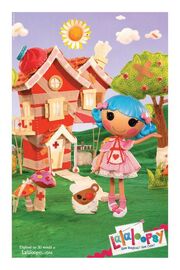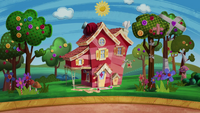 Rosy's hospital is where Rosy, Bear, Stumbles and Teddy Bear reside. It is located on the grasslands of Central Lalaloopsy Land.
The Hospital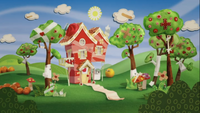 The hospital is a red two-story house with another part attached to the top part of her home, while the roof is pink and white brick. Her house is covered in bandages, while the roof has an ice bag on it. Her windows and door frame are pale yellow, almost white colored.
Around her house, Rosy has many things with bandages and wrapping. They may be injured, or it could just be Rosy practicing her medical work.
Media Appearances
Visitors
Trivia
TBA
Video